At PP Reddy Retirement Homes in Hyderabad, we understand the unique challenges that individuals with dementia and Alzheimer's disease face. Our dedicated team of professionals is committed to providing compassionate and specialized care to ensure the safety, comfort, and well-being of our residents.
Why Choose PP Reddy Retirement Homes for in Hyderabad:
1. Expertise in Dementia Care:
Our staff members are extensively trained in dementia and Alzheimer's care, allowing us to provide the highest level of support to our residents. We understand the progressive nature of these conditions and tailor our care plans accordingly.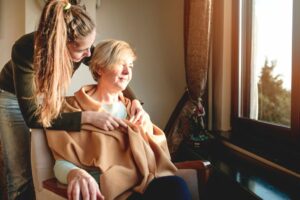 2. Safe and Secure Environment:
Safety is our utmost priority. Our facilities are equipped with security features, including secure entrances and exits, to prevent wandering and ensure the well-being of our residents.
3. Personalized Care Plans:
We believe in individualized care. Our team works closely with each resident and their family to create a customized care plan that addresses their unique needs, preferences, and abilities.
Key Services We Provide:
1. Memory Care Units:
We offer dedicated memory care units designed to cater to the specific needs of individuals with dementia and Alzheimer's. These units are designed to provide a comfortable and stimulating environment.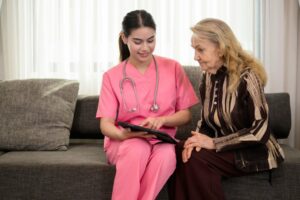 2. 24/7 Supervision:
Our trained staff is available round the clock to provide supervision, assistance, and support. This constant presence ensures the safety and well-being of our residents.
3. Cognitive Stimulation Activities:
We organize a wide range of cognitive stimulation activities that help improve memory and cognitive function while promoting social interaction.
4. Medication Management:
Our healthcare professionals are experienced in managing medications, ensuring that residents receive the right treatments at the right time.
5. Nutritious Meals:
Proper nutrition is vital for the well-being of individuals with dementia. Our chefs prepare delicious, well-balanced meals that meet dietary requirements.
Hyderabad's Premier Choice for Dementia & Alzheimer's Care:
PP Reddy Retirement Homes is committed to providing the highest quality care for individuals with dementia and Alzheimer's. We strive to enhance the quality of life for our residents while offering peace of mind to their families.
For more information about our Dementia & Alzheimer's care services in Hyderabad, please contact us today. We are here to support you and your loved ones through this challenging journey.