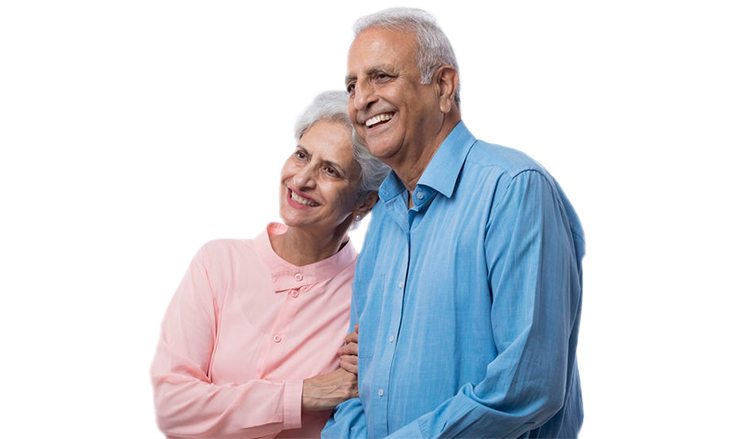 6 Myths About Senior Living
If you or your family member is considering moving to a senior living facility, there's a chance that you've received opinions from a variety of people, some knowledgeable and others just tittle-tattle. It is likely that you have your own thoughts too. How do you discern what's real and what's not? This is after all an important choice, you need to be armed with the right data.
There are 6 myths worth looking out for.
Myth #1 That senior living communities are only for people who require medical attention
Many people believe that the words nursing home and retirement home are the same. This isn't the case. Most of the time, people don't make the decision to move into an assisted living facility due to the fact that they require assistance. They've decided instead that living in their home is becoming a burden, and they'd like to make time to take on leisure pursuits as well as personal interests and make new friends. This is, in essence, they're pursuing a more fulfilling life.
They can receive assistance with personal care at the senior living facilities in the event that they require it. However, they do not require constant care like residents in nursing homes or old age homes receive.
Myth #2 The second myth is that when you move to an assisted living facility, you surrender your independence
Some people fear about whether moving into an assisted living facility could mean living on a fixed timetable. Residents are offered a wide range of choices. There's an array of activities, outings, restaurants, and social activities to select from. Instead of having to conform to the routine of others, community members can set their own agenda and try as many different activities and discover the many different interests they would like.
Myth #3: Privacy isn't a thing
You can choose to spend as much of the time with your friends as you'd like every day. You could spend your entire day reading in your private, comfortable home, if you want. If you're looking for having a social gathering, all you need to do is open your front door. You choose how you will spend your time, and with whom you want to share it with.
Myth #4: Food in senior living facilities leaves plenty to be desired
If you're expecting a formal dining experience in the senior community, reconsider. Communities recognize how crucial eating well is for everyone and consequently, they place a lot of emphasis on providing a memorable dining experience. In numerous places, meals are made by expert cooks using healthy, fresh ingredients. Food and drinks are available throughout the day.
Myth #5: Senior living is more costly than staying in your home
It's easy to make this assumption, especially if you don't take into account the cost it's really costing the homeowner to stay in their present home. Remember that when you've moved to a senior living facility, you will not be required to pay for items such as property taxes or regular maintenance. Food expenses could be included in the monthly senior living community cost. And if you're already paying for any health insurance, at the very least a portion will be included in the fee per month.
Remember that in the event that you decide to sell your house, a portion of the sale proceeds could be used towards your costs of living.
When you take everything into consideration, you might be amazed by what affordable the senior lifestyle can be. In reality, you could realize that it's more affordable than living in your home.
Myth#6: I must wait until I need medical attention before I consider senior living
You might be thinking this, if you remain convinced in the idea that seniors living should be just for those who require care (see Myth #1). But many choose to relocate due to the desire to be free from their household chores so that they can more actively pursue leisure pursuits as well as personal interests and new relationships. The move to a senior living centre could mean a more comfortable living style.
Another thing to think about is that moving will to be more difficult in the event that you delay  until your health begins to decline. Once that is the case, you could be having to make a fast decision on where to move to. Sorting through things you own could take more mental and physical energy than you do at that moment.
Even if you're not sure if you're ready for a move today, it's probably a great idea to start looking into the options for senior living.
These are just a few of the common misconceptions that people have regarding senior living. Apart from assistance and care, retirement communities provide opportunities for socialization better health, as well as maintenance-free living. There are endless possibilities to indulge in hobbies, interests as well as independence and health. These aren't facilities, they are your homes.
At PP Reddy we provide the full range of healthcare options, ranging that range from health and independent living.  Ours is a unique neighborhood situated in the peaceful surroundings in the outskirts of Hyderabad we encourage our residents to live their lives with an intention. If that sounds like the ideal lifestyle to you, we would like to invite you to browse our site to find out more.